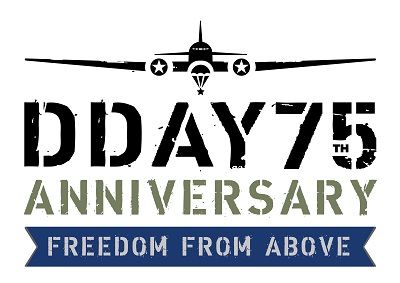 Open May 13 through December the Air Force Museum Foundation presents a new exhibit "D-Day: Freedom from Above" as a part of the D-Day events happening at the National Museum of the U.S. Air Force.
For the first time this exhibit will be on display in the U.S. and it's the premiere of the HistoPad, an interactive device that helps make the exhibit come to life. Use it to see inside aircraft, operate equipment, compare scenes to 1944, watch videos and more.
Celebrate the Greatest Generation for only $5!
Admission to the Museum is Always FREE!
The artifacts and aircraft exhibits are the heart and soul of the National Museum of the U.S. Air Force, but the museum offers so many other exciting attractions. Come check out the daily 3D movies, aircraft simulators and take a walk in space in Virtual Reality. PLUS your favorite Hollywood movies on the fourth Sunday of every month.

Every ticket you purchase directly supports the Museum!