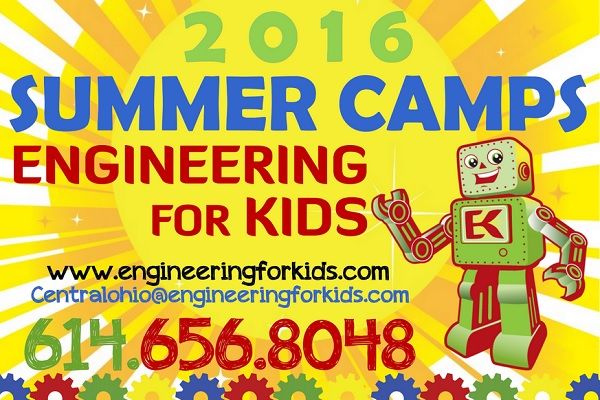 Register today for Engineering For Kids Camps! Upcoming special opportunities!

1-Day Camps: Offered between July 5th and 8th at the rate of $40 per day! Camp is 9am-4pm daily and will feature new engineering challenges and exploration opportunities for your students each day!

Featured Camp Week: July 18th-22nd Engineering For Kids is offering a full week of camp for $250! Camp is 9am-4pm daily with a one-hour lunch. This week students will explore several engineering disciplines as they run an Amazing Race on earth in the mornings and explore outer space in the afternoons by creating the safest most effective community on the moon.

These featured camps will fill up quickly, register today to receive these discounted rates and give your child the opportunity to love STEM!

Engineering For Kids brings Science, Technology, Engineering, and Math (STEM), to kids ages 4 to 14 in a fun and challenging way through classes, camps, clubs, and parties.

Engineering For Kids is proud to inspire children to build on their natural curiosity by teaching engineering concepts through hands-on learning. Engineering is, after all, one of the fastest growing industries in the world!

The quality and diversity of the programs paired with the passion and talent of the instructors positions Engineering For Kids as an educational enrichment leader.