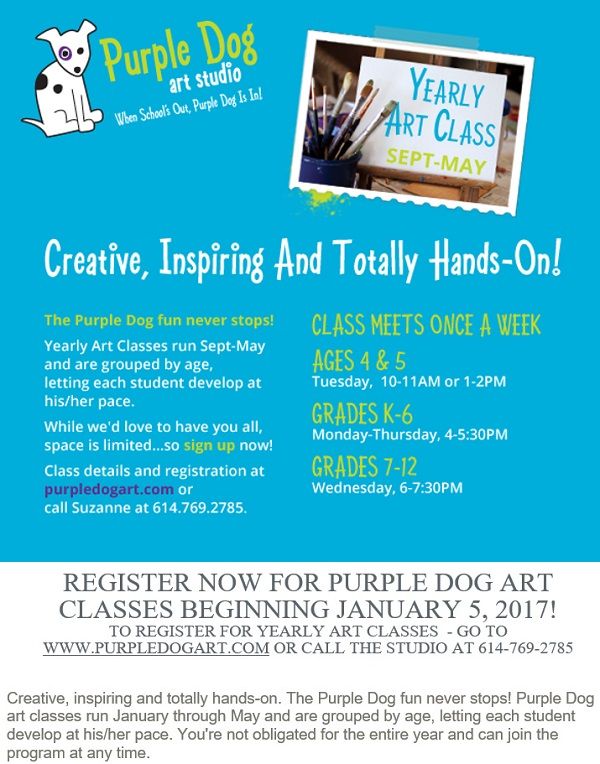 Create & Celebrate with Friends at Purple Dog Art Studio! Have a little artist turning 5 or older?
Reserve your birthday party date by calling 614-769-2785.

Purple Dog Art offers year round art classes, summer and holiday art camps, workshops and parties. At Purple Dog, kids can be, well...kids, and indulge in all things art—from drawing, painting and sculpture to clay and mixed media.