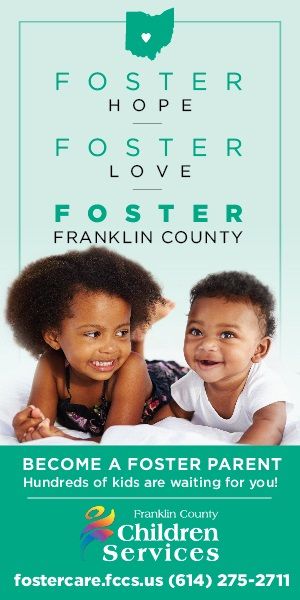 Foster Care Hundreds of children in Franklin County are waiting for you.

These are children, who through no fault of their own, are in need of a safe and loving home. While the number of children in need of foster care continues to rise, the number of available foster homes has not. They're waiting for YOU. Become a Franklin County foster parent. Anyone over 21 with a stable source of income can apply. You just have to be willing... to Foster Hope. Foster Love. Foster Franklin County.

What is Foster Care?

Franklin County Children Services makes every effort to work with families to resolve their issues, while the children remain in the home. If this cannot be done, due to safety issues, Children Services places children in out-of-home care. When a child must be placed away from home, the agency seeks the least restrictive placement possible with family members, other kin, or in foster homes. Children Services works closely with several organizations that provide foster care services, when placement is necessary. Anyone interested in becoming a foster parent should contact a foster care provider agency. Several are listed below. (There is no charge for foster care training.)

Things to Consider When Choosing a Foster Care Agency

Though Children Services is unable to recommend which foster care provider agency prospective foster parents should choose, below are some questions to help you prioritize what is important to you as you research these agencies via the provided links at the bottom of this page:
Does the agency have an office close to your home?
Would you prefer to work with a small or large agency?
Does the agency have a religious affiliation?
What are the overnight/after hours policies?
What kind of supports does the agency provide to foster parents (e.g., transportation assistance, respite, face to face meetings with foster care case manager, etc.)?