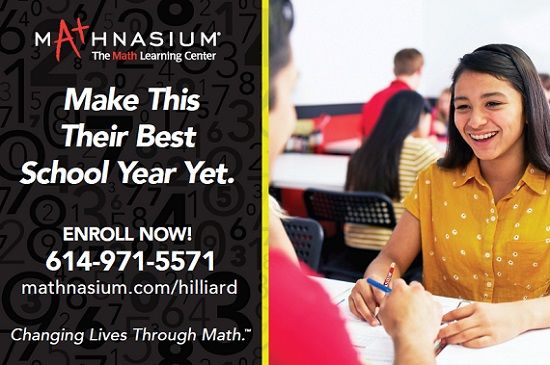 Mathnasium helps kids in grades 1-12 understand math by teaching the way that makes sense to them. Mathnasium of Hilliard pinpoints your child's learning needs by using a unique assessment process to determine exactly what they know and what they need to learn. Then, Mathnasium meets them where they are and takes them where they need to go!





Specially trained math instructors will teach your child how to understand math in an individual setting. Mathnasium instructors use their unique assessment process to determine (with great accuracy) exactly what each child knows and what they need to learn. Next, Mathnasium designs a customized learning plan for teaching the concepts the student needs to master.





Instructors will also set aside time to provide homework help. Mathnasium helps kids understand the homework assignment - underscoring their understanding of concepts and transforming homework frustration into a welcome challenge.





Call at 614-971-5571.

Visit at www.mathnasium.com/hilliard.