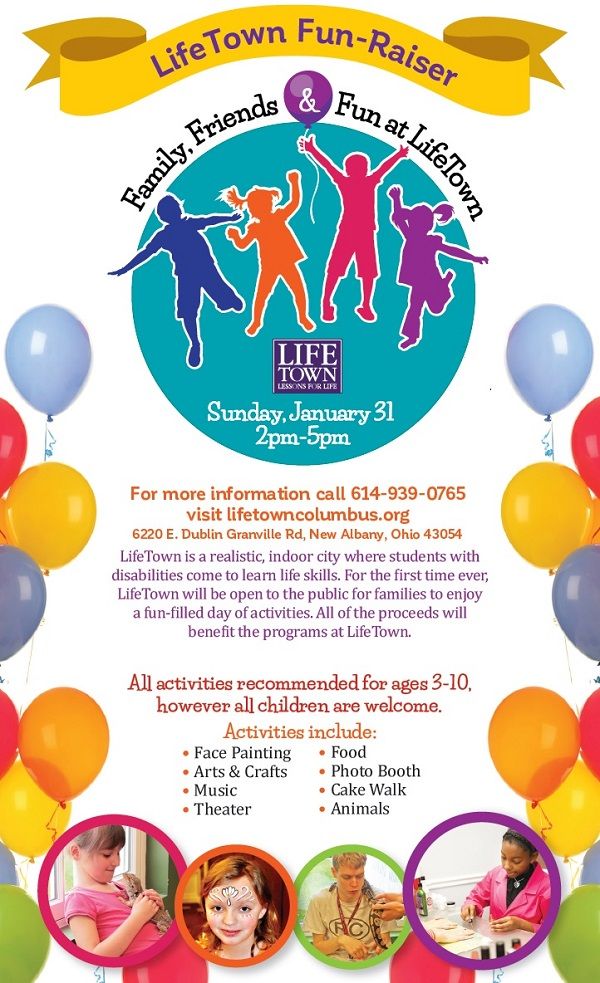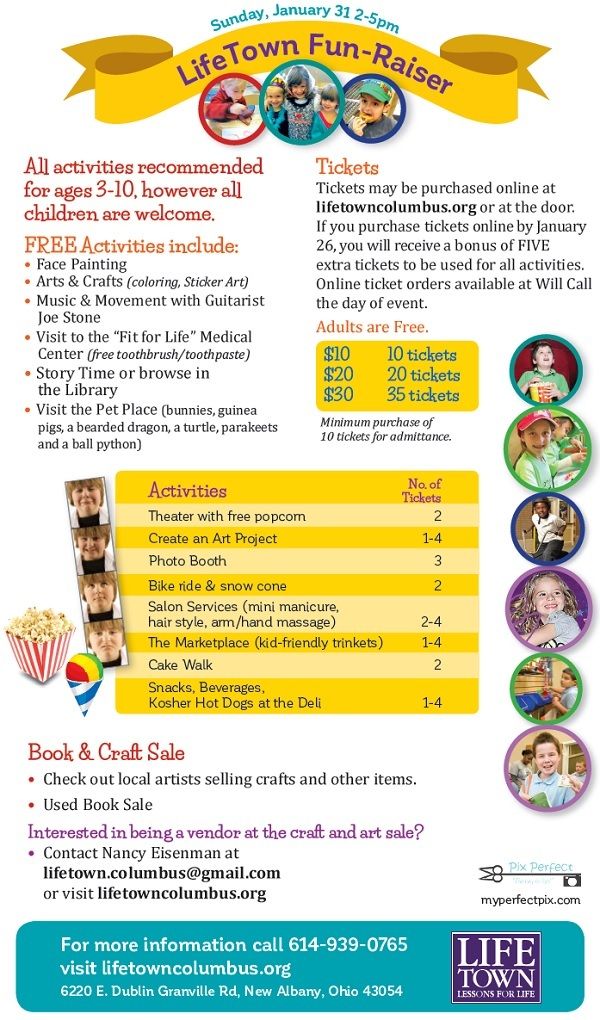 LifeTown Fun-Raiser is Sunday, January 31 2-5pm. Tickets available online or at the door. Tickets purchased online can be picked up at Will Call the day of the event. No admittance fee. Minimum purchase of ten (10) tickets in order to attend event.

Lots of Free Activities including: Face Painting, Arts & Crafts, Music & Movement, "Fit for Life" visit with free toothbrush & toothpaste, Library Story Time and Visit to Pet Place where real animals reside.

Purchase tickets online by January 26 and receive FIVE bonus tickets to be used at the event. (A value of $5).

Activities recommended for children ages 3-10, however all children are welcome!

Activity No . of tickets
Movie with free popcorn 2
Create an art project 1-4

Please see the flyer for more information!