Sunday, November 6th • 10 am - 4pm
Lausche Building @ Ohio Expo Center
FREE ADMISSION - PARKING $5
KidsLinked's Learning Rocks! Education Expo presented by Kumon. Explore education options, enjoy fun & brainy competitions, book fair, family workshops, character breakfasts, local resources and much more!
Scroll down to find all of the exciting events, activities and competition that Learning Rocks! has to offer the whole family!
Questions about paying for college?
Do you have questions about paying for college? Learn important college financial aid information from I Know I Can at Learning Rocks!




All central Ohio families are invited to attend I Know I Can's college financial aid overview at 1:30pm on the main stage. Additionally, if your student attends Columbus City Schools, he or she can complete the FAFSA during the event with help from a trained I Know I Can advisor – just visit iknowican.org to register!



Events
FLYING POKÉ-PANCAKE BREAKFAST
Dress up as your favorite Pokemon character or that special outfit & enjoy fabulous flying pancakes. Walk-ins welcomed as space allows. 10:30 am & 11:30 am seatings. Tickets start at $7.
School Rocks! 5K and PokéFun Run
Show your school spirit *and* celebrate the world's favorite pocket monsters in KidsLinked.com's School Rocks! 5K & PokéFUN LOOT Run!
Pokémon GO-Fest! Lure Events at Learning Rocks!
Three different opportunities to catch 'em all! Register for the race or the breakfast or make a donation to Children's Hunger Alliance and spend time in Poké-Zone to meet and take selfies with Pokémon.
Competitions
Spelling Challenge
presented by Kumon of Columbus
Students from first to eighth grade will spell their way through challenging words competing with students within their grade to the spelling championship.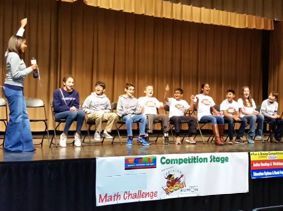 Math Mania Game Show Challenge
presented by Mathnasium
First through eighth grades will compete by grade to answer challenging math questions in a "Game Show" format. The winner for each grade will be crowned the Math Maniac!
LEGO Robot BattleBot Competition
Presented by Robot Academy
Just like the traditional Japanese sport, the combatants try to force each other out of the ring.
Kids Drawing Contest


Come out and learn to draw from a local artist, then put those skills to the test in our Drawing Competition.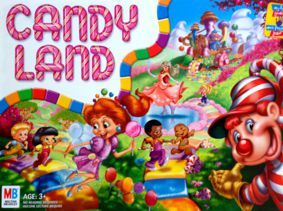 Candy Land Tournament
presented by Rocket Fizz Columbus
Candy Land, the fun game for all the ages is coming to Learning Rocks! Players of all ages will get the chance to play this game and have the opportunity to be crowned the Candy Land champion!
Minecraft Tournament
presented by Game U
Players from Kindergarten to 12th grade can compete in age groups challenging their mind and building skills in this Minecraft tournament.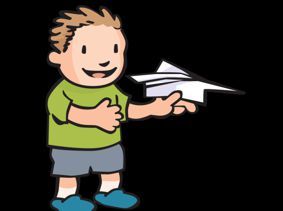 Paper Airplane Challenge
presented by Engineering for Kids
For this contest, students will be tasked with designing and building an aerodynamic paper airplane using paper provided at the event. Airplanes will be judged on distance traveled.
Activities
Bookfair presented by Usborne Books
Usborne Books will be there with their latest inventory of books for all ages from pre-reading to pre-teen.
VIDEO GAME ADVENTURES
Mr. Game Room mobile video games will be there to provide all kids with video game fun and adventures!
Schedule of Events
Activities and Entertainment on the BMI Federal Credit Union Main Stage:
BMI Federal Credit Union Family Bingo with prizes between acts throughout the day!
10:00

KidsLinked & Kumon Welcome & Announcements


10:15

BMI Federal Credit Union Hula Hoop Contest


10:30

TBA


10:45

TBA


11:00

College Planning Seminar


11:15

BMI Federal Credit Union Family Bingo


11:30 - 1:30

Math Mania Game Show Challenge - presented by Mathnasium


1:30

Financial Aid 101 Seminar - presented by I Know I Can


1:45

- BMI Federal Credit Union Family Bingo


2:00-4:00

Spelling Bee - presented by Kumon of Columbus

Seminar Descriptions:
Financial Aid 101 - presented by I Know I Can:
Are you worried about paying for college? Attend this presentation from I Know I Can to find out how financial aid can help you afford college! Discover how you can apply for financial aid and what types of financial aid are available. This is a presentation 11th and 12th grade families can't afford to miss. Plus, Columbus City Schools students may be eligible for additional grants and scholarships from I Know I Can!
Learning Rocks! Presentation Space
Schedule TBA soon!




Sponsors